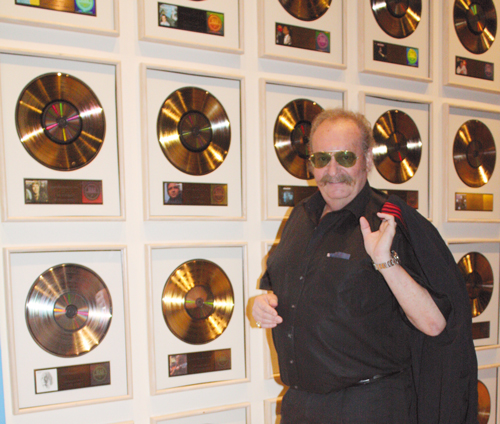 Ty Tender -"The Voice" ist auf den Bühnen der Welt zu Hause und in Linz daheim. So könnte man den charmanten, energiegeladenen und stimmgewaltigen Ty Tender vielleicht am besten beschreiben. Er feierte im Jahr 2010 sein 50-jähriges Bühnenjubiläum und wird nicht müde, seine musikalische Reise fortzusetzen. In all den Jahren gab es keine Show ohne Standing Ovations und brausende Beifallsstürme. Die Liste seiner Erfolge ist lang. Ob Memphis, Nashville oder Las Vegas – in London, Stockholm oder Dubai – Ty Tender singt sich mit Band oder großem Orchester weltweit in die Herzen des Publikums. Wie kein Zweiter interpretiert er unvergessliche Songs und lässt mit seinem außergewöhnlichen Stimmpotential die Legenden des Rock 'n' Roll hochleben. Künstler-Kollegen und Medien bewerten "The Voice" immer wieder mit Bestnoten.


Seine CD "2 Billion Elvis Fans Can't Be Wrong – Always On My Mind" wurde 2007 in Österreich mit GOLD ausgezeichnet. Ty Tender trat im chinesischen TV-Format von
"Wetten dass… (Wanna Challenge…)" in Peking vor über 300 Millionen TV-Zusehern auf, ist offizieller Rock 'n' Roll-Botschafter der europäischen Kulturhauptstadt Linz und bekam die Verdienstmedaille des Landes Oberösterreich verliehen.
"I enjoy Ty Tender's almost infinite enthusiasm, something he has kept up
during all the many years of his career. He loves what he does, is full of energy, loves to experiment, and he always puts more than one hundred percent into any work that he does. Rock 'n' Roll is his life and is our link together." Mike Roth
On the world's stages at home – Ty's home is in Linz. Ty Tender could be best described as the charming, energetic and the strong-voiced. Although he celebrated his 50 years on stage in 2010, he continues his untiring musical journey. During all his years on stage, there has never been a show of his without standing ovation and thunderous applause. His list of achievements is long. Whether in Memphis, Nashville or Las Vegas – in London, Stockholm or Dubai – Ty Tender sings in the hearts of his audience, both with a band or with a full orchestra. Like no other, he interprets unforgettable songs and celebrates, with his extraordinary voice, the legends of Rock 'n' Roll. Fellow artists and the media review "The Voice" again and again with honors.
His CD "2 Billion Elvis Fans Can't Be Wrong – Always On My Mind" went GOLD in Austria in 2007. Ty Tender appeared in the Chinese TV show "Wanna Challenge …" in Beijing with over 300 million TV viewers. He is the official Rock 'n' Roll ambassador of the European Capital of Culture, Linz, and was awarded the Medal of Merit of the Province of Upper Austria.
20 Xmas Smash Hits – "Best Rockin' Christmas Of Them All"
Rockin' Christmas with Ty Tender – The Voice
Titel: I'll Be Home This Christmas (featuring Ty Tender)
[audio:streaming/FOXCD705/dex311170501.mp3] [spoiler] Titel: (Swingin') Silent Night (featuring Ty Tender)
[audio:streaming/FOXCD705/dex311170503.mp3]
Titel: One (Christmas) Night (featuring Ty Tender)
[audio:streaming/FOXCD705/dex311170509.mp3]
Titel: Santa Claus Is Back In Town (featuring Ty Tender)
[audio:streaming/FOXCD705/dex311170517.mp3] [/spoiler]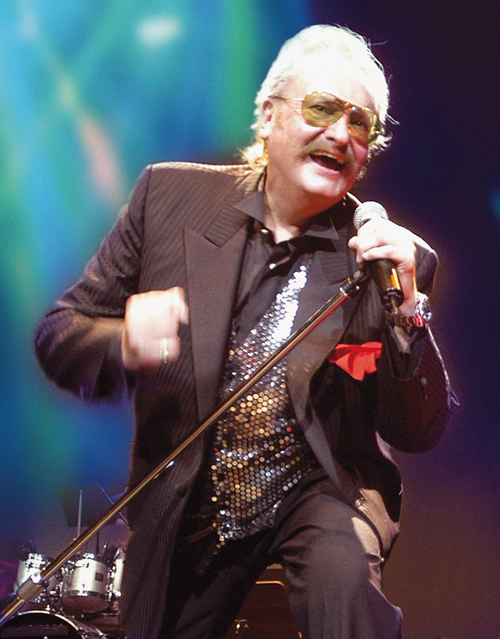 RSS-Feed zu dieser Kategorie (Foxrocks)

Copyright protected © 2012