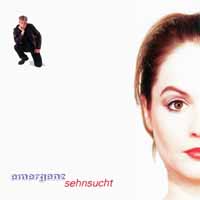 Download-Maxi "Sehnsucht" von Emergenz. Release date Digital: 26.08.2011
Weitere Informationen erhalten Sie demnächst hier.
Synthiepop der charmanten Art, produziert von niemand geringerem als Mastermind Carlos Perón, jetzt digital auf Painkiller N4.
Ihre ersten Erfolge hatte die Rostocker Band Emergenz bereits 1998, als sie auf dem Landesrockfestival den "Rockfestival-Award" als beste Band erhielten und im Wettbewerb um den "BundesPop-Preises" das Finale erreichten. Support-Touren folgten mit Alphaville, De/vision und Melotron.
Emergenz besteht aus der Sängerin Susanne Adler, dem Keyboarder André Rowohlt und Lars Wilken, der die Texte und Melodien schreibt. Mit locker-luftigen Synthiepopmelodien, umworben von einer glockenklaren Feenstimme, plätschert "Sehnsucht" in den Raum. Mit auf Hochglanz polierten Computergrooves und gefälligen Melodien wie aus Zuckerguss zielt Emergenz auf Schmetterlingsgefühle in der Magengrube und auf Radiotauglichkeit.

In Zusammenarbeit mit Soundmeister und Kultstar Carlos Perón hat das Label "Painkiller N4" eine Fortsetzung der Veröffentlichungsreihe von Dark- und Electro-Sound geschaffen. So werden dem Hörer neben namhaften Acts, wie zum Beispiel Riefenstahl, Emergenz, Mandylion, Edenfeld, Carnival Of Dreams, Celebrating The None oder Von Thronstahl auch Interpreten u.a. wie Dr Ozz and the Asses, Shadowland oder Forthcoming Fire präsentiert. Man nehme ein kühles Bier, lege sich in seinen Sarg und genieße oder man springe mit Zippers- oder Bondage-Klamotten auf die Tanzfläche und lege los.
CARLOS PERÓN war Gründer der weltweit bekannten Kult-Band YELLO und Initiator des weltweit ersten Videoclips "The evening's young" aus dem zweiten Album "Claro que si" sowie fünf Jahre aktives Mitglied. Nach dem dritten YELLO-Album "You Gotta Say Yes to Another Excess" verlässt CARLOS PERÓN die Gruppe im Jahr 1984. Viele Musikkritiker sind sich einig: Mit Beendigung seiner aktiven Phase verlor YELLO seinen rauen Schliff. Im selben Jahr komponiert CARLOS PERÓN den Score für den Film "Die Schwarze Spinne" (Der Komtur). Mit "Wolfsfheim" und dem Titel "The Sparrows and the Nightingales" erobert PERÓN mit diesem Newcomer-Act die Charts.
Mit seinem jüngsten Soloalbum PERÃ'NISMO PARA TI!, präsentiert Perón ein äußerst brisantes und ebenso brillantes Album, bei dem sich alles um Revolution und Tanzwut dreht. Hier weht endlich wieder dieser raue perónistische Schliff.
U.D.A.
Zu finden auf allen guten Onlinestores (Amazon, iTunes, Napster, eMusic etc.). Unterstützen Sie den Künstler und kaufen Sie die Musik. Copy kills music!
Emergenz are:
Lars Wilken: Keyboard, Vocals
Susanne Alder: Vocals
André Rowohl: Keyboard, Live Drums
Tracks 1-3 musically produced, recorded, mixed and mastered by Radu Marinescu at Modern Correction Studio, Grafschaft / Germany.
Track 4 produced and mixed by Emergenz at Studio E, Rostock
Executive production by Carlos Perón.
Originally released at Himmelpforten / Zippers, Germany
LC 24380 PAINKILLER N4
© 2011 MCDP International Distribution & Publishing
Titel: Sehnsucht (Original)
[audio:streaming/PKD603/dex311160108.mp3] [spoiler] Titel: Colourless Picture
[audio:streaming/PKD603/dex311160302.mp3]
Titel: Dishonest Time
[audio:streaming/PKD603/dex311160303.mp3]
Titel: Sehnsucht (Short Mix)
[audio:streaming/PKD603/dex311160304.mp3] [/spoiler]
Emergenz is a German band from the north (Rostock). In 1998 they had their first success as they got the award for the best band at the Landesrockfestival (rock-festival-award) in Germany. Emergenz took part at the German "BundesPoP-Preis" and reached the final. They also supported gigs of Alphaville and De/vision and Melotron.
Emergenz make excellent and professional Synthpop. No wonder as Susanne sang in a choir for ten years. In addition she played musicals and theatre. André had played in another electronic band before he changed to Emergenz. Lars Wilken is responsible for compositions and lyrics.
The single-release "Sehnsucht" was produced by Carlos Perón. He also produced the charts act Wolfsheim!
Find the music in all good online stores like Amazon, iTunes, Napster, eMusic etc. Support the artist and buy their music. Copy kills music!
RSS-Feed zu dieser Kategorie (Painkiller N4)

Copyright protected © 2012