Leon liest Texte in Deutsch (er lernt noch, ist aber auf einem guten Weg). AI Voice von MCDP International.

Download-Album "Jazz in the City is only for… Vol. 2" von Milo Suchomel Quartet. Release date digital: 17.11.2023
Weitere Informationen erhalten Sie hier.
CONTENT: Rosta, Spring 1999, A Lonely Taxi Driver, The Moon Plays The Peace For Us, Winter Mood, Magda, Robinson From Elenite, Victoria's Secret, Timoland
"Jazz in the city is only for …" von 'Milo Suchomel Quartet'. Brillanter, gefühlvoller Jazz aus der Slowakei.
Not all songs are memorable, but this one (Rosta) is, because it not only reaches the ear, but it reaches the heart, where the deepest and most valuable things are found. It will be with us forever. Benny Golson 26.07.2023.

Milo Suchomel ist einer der herausragendsten Persönlichkeiten und führenden Saxophonisten des slowakischen Jazz. Neben seinem Saxophonspiel ist er auch als Komponist von Jazz, Pop, Weltmusik und Filmmusik kreativ.
Mit seinem neuen Album "Jazz in the city is only for …", veröffentlicht Suchomel mit seinem Ensemble 'Milo Suchomel Quartet' auf dem Frankfurter Jazz-Label 'Blue Continental' neun Eigenkompositionen, aufgenommen 2023 in Wien. Das Ensemble besteht neben Suchomal aus den Musikern Luboš Šrámek (Klavier), Palo Bereza (Gitarre), Robert Balzar (Kontrabass) und Marián Ševčík (Schlagzeug). Die Aufnahmen sind in 24 Bit gemastert und als Hi-Res. erhältlich. Gekrönt wird das Album mit einem wunderschönen Cover-Painting-Design zur Donaustadt Bratislava. Die Brillanz dieser Aufnahmen spiegeln die Gefühle des Komponisten wider, wie Kunst und Kultur im Niedergang begriffen sind und primitive Kommerzmusik in den Vordergrund rückt.
Zu finden bei allen guten Onlinestores. Copy kills music!
Milo Suchomel Quartet are:
Miloslav Suchomel: saxophones, vocals
Robert Balzar: doublebass
Pavol Bereza: guitars (8), (9)
Marián Ševčík: drums
Ľuboš Šrámek: piano, rhodez
All songs written by Miloslav Suchomel
All songs published by The Frankfurter Publisher Edizione
Recorded at Dukatton Studio Vienna – Austria, 02 – 03.July 2023
Recording Engineer – Dušan Novakov
Mixed by Jaro Žigo at Loft Studio – Bratislava, Slovakia
Mastering by Joe Tarantino, Berkeley, CA 94710, USA
Music Producer – Milo Suchomel
Pictures – Mgr.art. Róbert Bielik
Cover Design – Mgr.art. Nenad Brankovič
Blue Continental is a Trade Mark and member of the GEMA.
Eine Originalaufnahme von Blue Continental
LC 00100940 Blue Continental
© 2023 MCDP International UG (haftungsbeschränkt)
Mehr von Milo Suchomel Orchestra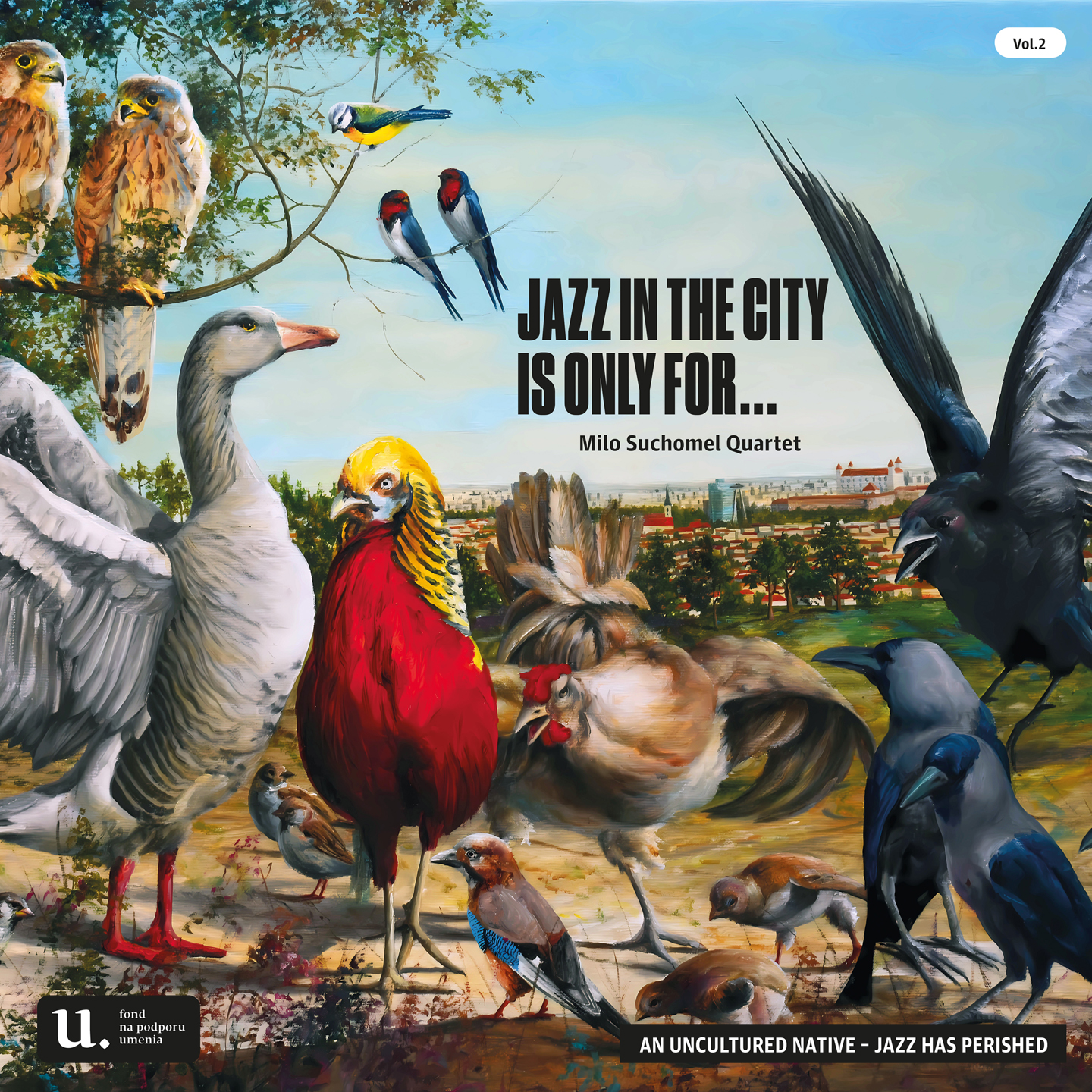 Milo Suchomel is one of the most outstanding personalities and leading saxophonists of Slovak jazz. In addition to his saxophone play, he is also a creative composer of jazz, pop, world music and film music.
With his latest album "Jazz in the city is only for …", Suchomel and his ensemble 'Milo Suchomel Quartet' release nine original compositions on the Frankfurt Jazz label 'Blue Continental', recorded in Vienna in 2023. In addition to Suchomal, the ensemble consists of the musicians Luboš Šrámek (piano), Palo Bereza (guitar), Robert Balzar (double bass) and Marián Ševčík (drums). The album is mastered in 24 bit and available as Hi-Res. A beautiful cover painting design of the Danube city Bratislava crowns the album. The brilliance of these recordings reflects the composer's feelings about how art and culture are in decline and primitive commercial music is coming to the fore.
Can be downloaded from all good online stores. Copy kills music!
Diskografie / Discography
Milo Suchomel Quartet – Live From BJD, Album (BMG Ariola), 2003
Milo Suchomel Quartet – I always tell you but you never listen to me, Album, 2007
Milo Suchomel – Jazz in the city Vol.1, Album, 2013
Milo Suchomel Orchestra – From My Colors, 3 CD Album, Real Music House, 2019
Milo Suchomel Quartet – Jazz in the city is only for you… Vol 2 – An Uncultured Native – Jazz has perished (Jazz v meste je len pre… Vol.2 – Nekulturny Národ – Skapal Jazz), Album, Blue Continental (MCDP International), 2023
Milo Suchomel Orchestra feat. Ali Caldwell – Beautiful Northern Star, 2023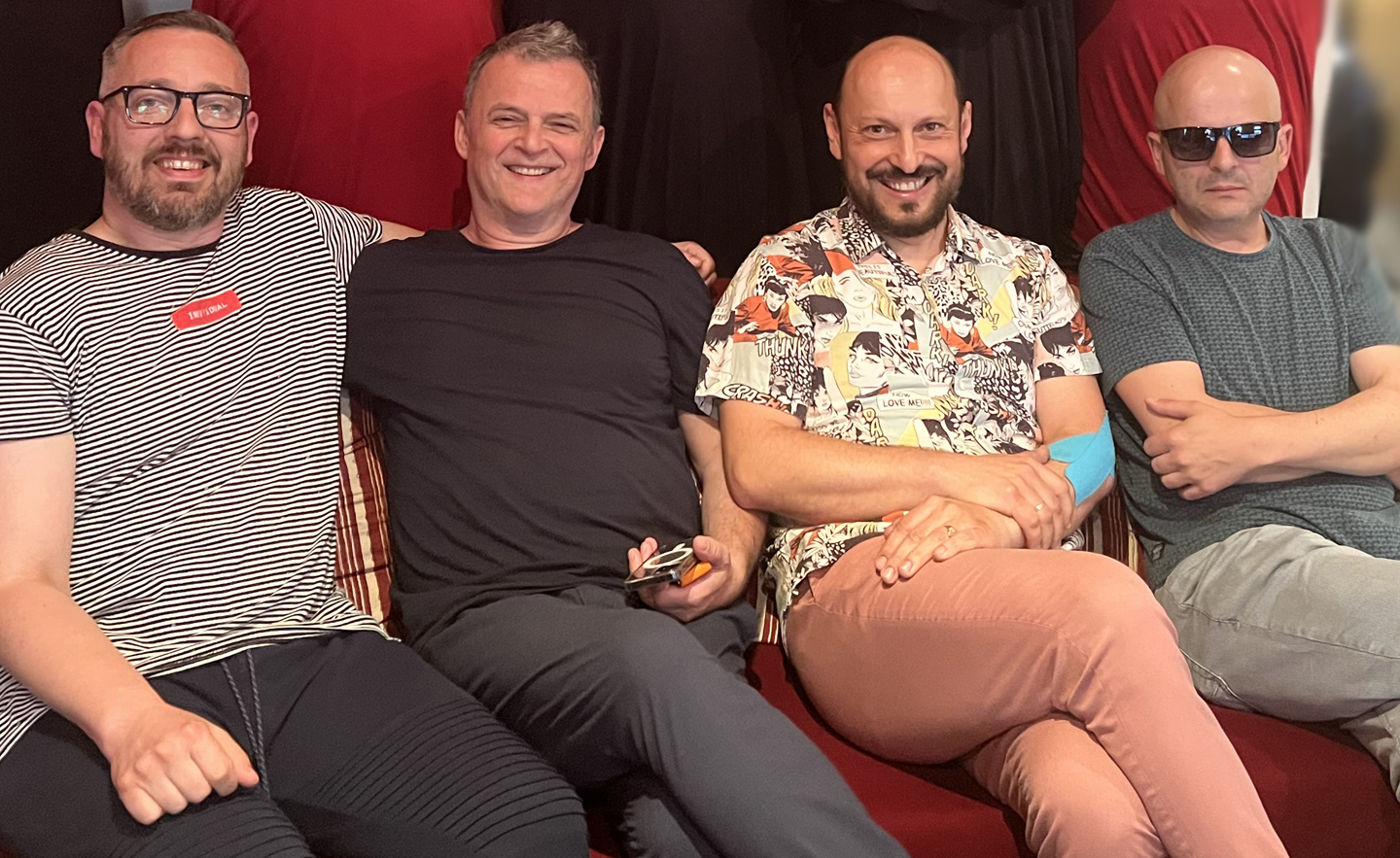 Milo Suchomel Quartet
RSS-Feed zu dieser Kategorie (Blue Continental) | Livemarks (RSS für Firefox)