Leon liest Texte in Deutsch (er lernt noch, ist aber auf einem guten Weg). AI Voice von MCDP International.

Download-EP-Album "Miles of Perón The Blue Singles (24 Bit Hi-Res.)" von Carlos Perón. Release date digital: 24.11.2023
Weitere Informationen erhalten Sie hier.
CONTENT: Miles of Perón (Blue Singles Version), Mah Nà Mah Nà (Blue Singles Version), On my move (Blue Singles Version)
Mit "Miles of Perón" hat Carlos Perón die Idee des Jazz auf faszinierende Klanggebilde übertragen. "Miles of Perón" gehört sicherlich zu den ausgereiftesten Werken Peróns mit Langzeitwirkung.

Trompete, Saxophon und mutierte Hammondklänge umwickeln den Groove mit schönen Soundschwaden. Die Kompositionen haben eine große Stilbreite von Electronica, Lounge, Ambient bis hin zu dezentem Funk.
Carlos Perón: Jazz ist Freiheit und Revolution zugleich, wobei die permanente Revolution die Freiheit erhält. Der Style des Albums "Miles of Perón" heißt "Jazz nouveau", angelehnt an die Cuisine Nouvelle von Paul Bocuse. Musik komponieren, arrangieren und mischen ist wie hohe Kochkunst.
Begleitend zur Jazz-Single-Auskopplung erscheint das neu aufgelegte Album Miles of Perón Extended (24 Bit Hi-Res.) mit unveröffentlichtem Material.
Zu finden bei allen guten Onlinestores. Copy kills music!
U.D.A. 2023
Carlos Perón – Vocals, Synthesizers, Computer, Samples, Historic Filters, Pharaoh Golden Warmer
Martin Dimitrov – Vocals, Synthesizers, Computer, Percussion
Sergio Gutiérrez y Sanchez: Trumpets
Yana Kamenova: Vocals
Artwork: Marc Winter
All songs written by Carlos Perón and Martin Dimitrov, except song 2 written by Piero Umiliani
Produced, recorded & mastered by Carlos Perón
Suite 51 is a Trade Mark and member of the GEMA.
Eine Originalaufnahme von Suite 51
LC 00019084 Suite 51
© 2023 MCDP International UG (haftungsbeschränkt)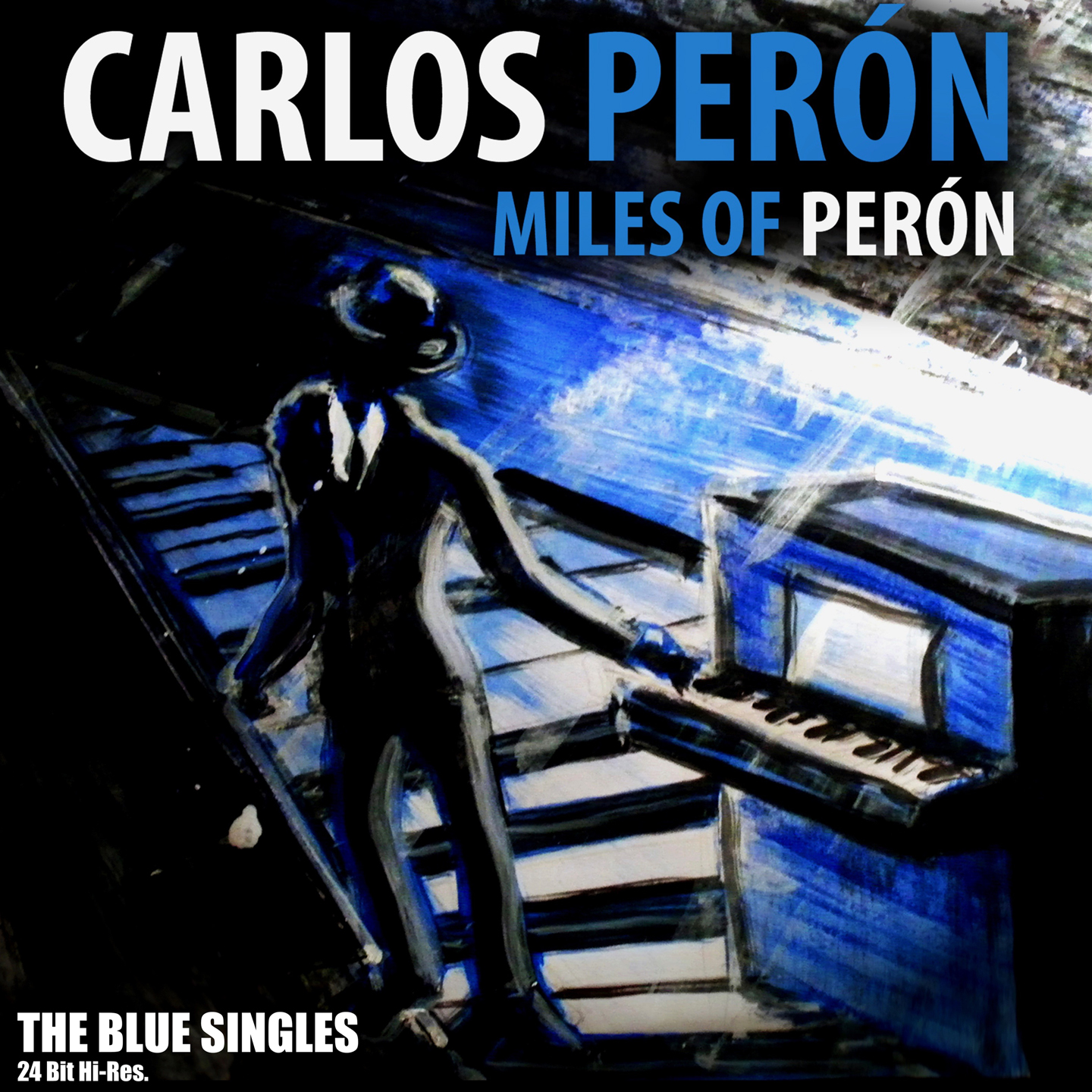 With "Miles of Perón", Carlos Perón has transferred the idea of jazz to fascinating sound structures. "Miles of Perón" is certainly one of Perón's most mature works with a long-term effect.
Trumpet, saxophone and mutated hammond sounds wrap the groove with beautiful swathes of sound. The compositions have a wide range of styles from electronica, lounge, ambient to discreet funk. They are united by an overarching sound design wrapped in nu-jazz.
Carlos Perón: Jazz is freedom and revolution at the same time, whereby the permanent revolution preserves freedom. The style of the album "Miles of Perón" is called "Jazz nouveau", based on Paul Bocuse's Cuisine Nouvelle. Composing, arranging and mixing music is like the art of cooking. A bad mix is like a salty plate of pasta.
Accompanying the jazz single release is the newly reissued album Miles of Perón Extended (24 Bit Hi-Res.) with unreleased material.
Can be downloaded from all good online stores. Copy kills music!
U.D.A. 2023
RSS-Feed zu dieser Kategorie (Blue Continental) | Livemarks (RSS für Firefox)