Der beste Perón-Sound seit Yello!
Soeben ist das neue Video "Barfly" von Carlos Perón, Ex-Yello-Gründer, erschienen.
Always look on the bright side of CARLOS PERÓN. Der neueste Singlekracher von CARLOS PERÓN: "BARFLY". Nach Pitigrilli nun Bukovski im elektronisch modernen Popgewand. Noch nie gehörte Power und Transparenz, top Beats, atemberaubende Melodien und sonor bassiger Gesang.
"THE MUSIC FOR THE NIGHT – Babe, bring me another beer!" ….this is a serious game
[flashvideo file=videos/S51D504_01_peron_barfly.flv /]

CARLOS PERÓN war Gründer der weltweit bekannten Kult-Band YELLO und Initiator des weltweit ersten Videoclips "The evening's young" aus dem zweiten Album "Claro que si" sowie fünf Jahre aktives Mitglied. Nach dem dritten YELLO-Album "You Gotta Say Yes to Another Excess verlässt CARLOS PERÓN die Gruppe im Jahr 1984, um zahlreiche gewagte Solo-Projekte anzugehen. Viele Musikkritiker sind sich einig: Mit Beendigung seiner aktiven Phase verlor YELLO seinen rauen Schliff.
Im selben Jahr komponiert CARLOS PERÓN den Score für den Film "Die Schwarze Spinne" (Der Komtur). Mit "Wolsfheim" und dem Titel "The Sparrows and the Nightingales" erobert PERÓN mit diesem Newcomer-Act zu einem späteren Zeitpunkt die Charts. Mit seinen neuen Alben EL NUEVO (soeben erschienen) und dem im Herbst 2009 folgenden Soloalbum PERÃ'NISMO PARA TI!, das neue Versionen der Yello-Hits "BOSTICH", "THE EVENING'S YOUNG" und "YOU GOTTA SAY YES TO ANOTHER EXCESS" sowie "Der Komtur" enthalten wird, darf man getrost behaupten, dass der neue, moderne PERÓN -Sound der beste ist, den es je seit Yello zu hören gab.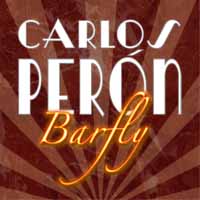 All music and lyrics performed, produced and written by
Chris Chrome, Tom Sun and Carlos Perón
Directed & produced by Carlos Perón
Camera & postproduction by Daniel Boist
Special thanks to Mc Cowbell
Produced by Stefan Braun
Published by EISENBERG édition musicale
LC 19084 SUITE 51
© 2009 MCDP International Distribution & Publishing
Titel: Barfly (Vallersleben Radio Remix)
[audio:streaming/S51D504/dex310950403.mp3]
RSS-Feed zu dieser Kategorie (Suite 51)

Copyright protected © 2012