Leon liest Texte in Deutsch (er lernt noch, ist aber auf einem guten Weg). AI Voice von MCDP International.

Download-Album "Nebula" von WIKU. Release date digital: 14.04.2023
Weitere Informationen erhalten Sie hier.
CONTENT: Winners Woodland Site, Hm Hm Capuns, Strike, Dancing In The Fog, Secret, Déjà vu (Marathon Version), Leaving, Nebula, Alphorn Willy, Anyway, Hey You, Liberation, Dreams, Song for Dave, Buttercat, Door
Tiefhängende Wolken und Nebelschwaden hüllen märchenhaft anmutende Wälder in mystisches Licht. Libellen ziehen summend ihre Kreise über das dunkle Moorwasser und kurven zwischen hohen Gräsern hindurch. Begleitet von einem wunderbaren Panorama in herbstlichem Farbenspiel servieren die Soundprofessoren vom Süd-Jura den siebten Gang ihrer Elektropop-Menüs: Musikalische Jazz- und Electro-Pop-gewandte Nebula-Rezepte der Spitzenklasse, verpackt in akustische, malerische Landschaftsbilder.

Aufgetischt wird traditioneller Schweizer Gaumenschmaus: Hmm, Hmm,… es schmeckt so guat! Man nehme Schnittmangoldblätter (Capuns), Salsiz, Bündnerfleisch, Pfefferminze, Kräuter, wickle dies in Päckchen aus Spätzleteig, gib angebratene Speckwürfel, Butter und geschnittene Zwiebeln hinzu, überbacke es mit Sbrinz (Reibkäse). Koche es 20 Minuten in Milch, fertig ist das traditionelle Gericht aus Graubünden.
Frisch gestärkt schweben wir mit der Sesselbahn ins weiße Nichts. Eine Wanderung über die neblige Waldstätte ist geheimnisvoll und gespenstig (Woodland Site). Der Weg führt durch märchenhaft anmutende Wälder in ihren schönsten Herbstfarben. Springt hinter der nächsten Birke plötzlich eine Hexe hervor? (Nebula). Sanfter Wind raschelt durch das Blättergewand der umliegenden Bäume und trägt von der kleinen Anhöhe sanfte, melodische Alphorntöne an unser Ohr (Alphorn Willi) während wir dem Schnattern der nahen Blesshühner mit Easy Listening-Melodien lauschen (Anyway) und am Wegrand Wildkätzchen, Sumpfkratzdistel, Blutwurz und schmalblättriges Wollgras musikalisch balladesk bestaunen (Buttercat). Gemütlich führt der Weg am Seeufer entlang und lädt zum Träumen an vergangene Tage ein (Song for Dave), bevor es vorbeigeht an Moorheiden, hohen Schilfgürteln und Wasserfällen (Dreams, Liberation).
Mit der Genauigkeit eines Schweizer Uhrwerks übertrifft sich WIKU noch einmal selbst durch herausragende Kompositionen und kreiert hitverdächtige, leidenschaftliche Songs (Dancing In The Fog, Secret, Strike). Quasi eine "(e)Motion", ein kompositorischer Vorstoß, die Hörer zu begeistern. Der Hit wird obligatorisch, wenn die Hörer zustimmen.
Die WIKU-Küche brennt auf Hochtouren mit einem atmosphärisch-rhythmisch dichten Klangwerk (Door). Als Jingle ist ein Melodienfragment seit Jahren im Dauereinsatz in einer stündlichen Radiorotation. Für das vorliegende Album wurde Door zu einem Gesamtwerk vollendet.
Das als Prequel erschienene Mini-Album "Match" enthält neben der Albumversion Déjà-vu weitere Mixe und Versionen, die speziell für Sport-Reportagen und -Wettkämpfe geschaffen wurden.
Anspieltipps: Dancing In The Fog, Strike, Alphorn Willy
WIKU, 2007 als Elektroprojekt gegründet vom Schweizer Komponisten- und Produzenten-Duo Willi + Kurt Gasser aus dem Süd-Jura, visualisiert ihre dreidimensionalen akustischen Visionen für Filmmusik, dominiert von elektronischen Klängen. Brillant kombiniert werden musikalische Gene alter 70'ies Electronic-Avantgarde, antikem Elektropop und modernem Trancesound in ihrem mysteriösen Studio-Reagenzglas zu einem Evolutions-Soundtrack zusammengebraut.
WIKU's Musik ist farbig, dynamisch und klingt atmosphärisch, fantasievoll, entspannend. WIKU vereint Soundfragmente verschiedener Alltagsgeräusche mit viel Geschick zu einem musikalischen Kunstwerk. Mit innovativen Instrumentationen haben WIKU in den letzten 15 Jahren einen eigenen, unverwechselbaren Sound erschaffen: smoothe (World-) Jazz-Basis, herausragend orchestriert mit Streichern und choralen Tönen. Inspiriert durch Enigma, Enya, Frank Duval, Jean-Michel Jarre, Pat Metheny, Vollenweider, Yello und dem gesamten Weltgeschehen entstehen eingängige Filmmusik- und TV-Kompositionen mit hohem Wiedererkennungswert. Zu finden bei allen guten Onlinestores. Copy kills music!
U.D.A. 2023
All songs written by Willy Gasser
All Instruments by Willi Gasser (Keybords, Drumloops, Trombone, Trumpet, Bass, Alphorn)
All songs published by The Frankfurter Publisher, Edizione
Produced, recorded & mastered by Willi Gasser at Stöckli Records, Switzerland & Cillian D. © 2022
SECOND EARTH® is a Trade Mark and member of the GEMA.
Eine Originalaufnahme von SECOND EARTH®
LC 00015851 SECOND EARTH®
© 2023 MCDP International UG (haftungsbeschränkt)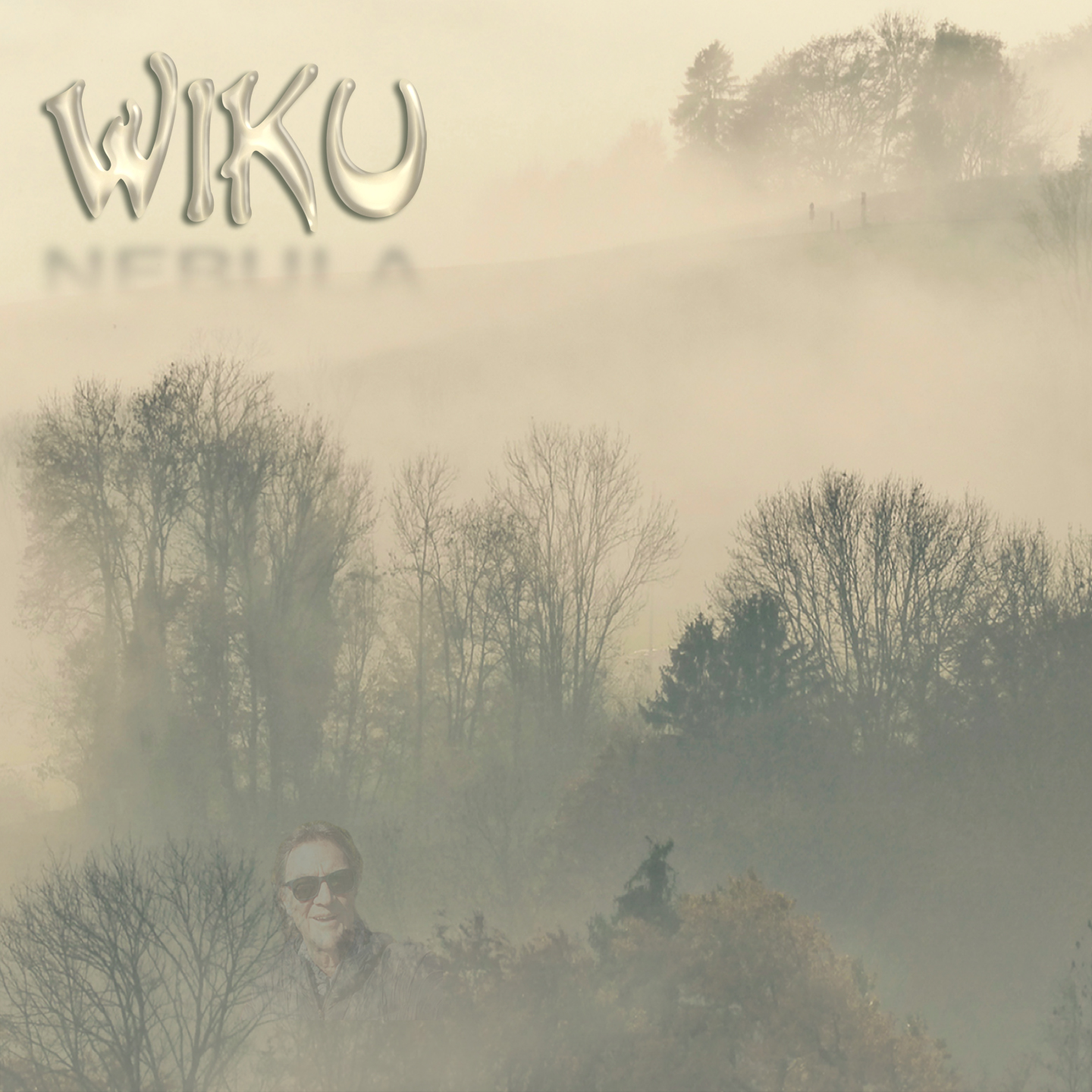 Lows hanging clouds and wafts of mist wrap fairytale-like forests in mystical light. Dragonflies buzzing draw their circles over the dark moor water and curve between tall grasses. The Sound Professors from the South Jura serve the seventh course of their electropop menu accompanied by a wonderful panorama in an autumnal play of colors: Top class musical jazz- and electro-pop-inflected Nebula recipes, packed into acoustic, picturesque landscapes.
Traditional Swiss delicacies are served: Hmm, Hmm,… it tastes so good! Take chard leaves (capuns), Salsiz, Grisons meat, mint, spices, wrap this in packets of noodle pasta dough, add sautéed bacon cubes, butter and sliced onions, top it with Sbrinz (grated cheese). Cook it in milk for 20 minutes, and the traditional dish from Grisons is ready.
Freshly invigorated we float with the chairlift into the white nothingness. A hike across the misty Woodland Site ("Waldstätte") is mysterious and haunting (Woodland Site). The path leads through fairytale-like forests in their most beautiful autumn colors. Is a witch suddenly jumping out from behind the next birch tree? (Nebula). Gentle wind rustles through the leafy garb of the surrounding trees and carries from the small hill smooth, melodic alphorn tones to our ears (Alphorn Willi) while we listen to the chatter of the nearby coots with easy listening melodies (Anyway) on the wayside we musically balladesque admire wild catkins, marsh thistle, bloodroot and narrow-leaved cottongrass (Buttercat). Before passing moor heaths, high reed belts and waterfalls (Dreams, Liberation), the path leads leisurely along the lakeshore and invites you to dream of days gone by (Song for Dave).
With the precision of a Swiss clockwork, WIKU exceeds itself once again with outstanding compositions and creates hitworthy, passionate songs (Dancing In The Fog, Secret, Strike). Quasi an "(e)Motion", a compositional push to excite the listeners. If the listeners do agree, the hit becomes mandatory.
The WIKU kitchen is burning at full speed with an atmospheric-rhythmic dense sound work (Door). As a jingle, a fragment of melody has been in continuous use for years in an hourly radio rotation. For the present album Door was finished to a completed work.
Besides the album version Déjà vu, the released maxi single "Match", released as a prequel, contains further mixes and versions created especially for sports reports and sports competitions.
Recommended plays: Dancing In The Fog, Strike, Alphorn Willy
WIKU, founded in 2007 as an electro project by Swiss composer and producer duo Willi + Kurt Gasser from the South Jura, visualizes their three-dimensional acoustic visions for film music, dominated by electronic sounds. Brilliantly combining musical genes of old 70'ies electronic avant-garde, antique electropop and modern trance sound, is brewed into an evolution soundtrack in their mysterious studio test tube.
WIKU's music is colorful, dynamic and sounds atmospheric, imaginative, relaxing. To create a musical work of art, WIKU combines sound fragments of various everyday noises with great skill. With innovative instrumentation, WIKU have created their own and unique sound over the last 15 years: smooth (world) jazz base, outstandingly orchestrated with strings and choral tones. Inspired by Enigma, Enya, Frank Duval, Jean-Michel Jarre, Pat Metheny, Vollenweider, Yello and the overall world events, catchy film music and TV compositions with high recognition value are created.
Can be downloaded from all good online stores. Copy kills music!
U.D.A. 2023
RSS-Feed zu dieser Kategorie (Second Earth) | Livemarks (RSS für Firefox)