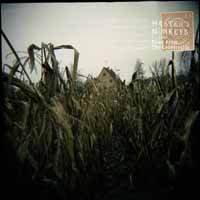 Download-EP-Album "Tales From The Countryside" von Master's Monkeys. Release date Digital: 15.07.2011
Weitere Informationen erhalten Sie demnächst
hier
.
Master's Monkeys wurde von Paul Kessler und Anto Marijic gegründet. Paul und Anto starteten als Duo (2 Gitarren + Gesang), nahmen die erste 5-Song EP auf und hatten ihr erstes Live-Konzert als Master's Monkeys im Janaur 2006 in Berlin.
Die allerersten Aufnahmen von Master's Monkeys, aus dem Jahre 2005,
werden nun unter dem Titel "Tales From The Countryside" veröffentlicht.
Und auch hier gibt es einiges zu entdecken! So schreibt der Musikproduzent Markus Kaiser (SAE Köln):
"Eine Mischung aus Singer/Songwriter, Blues, Folk und Rock, gepaart mit einer großen Portion Eigenwilligkeit sind 'Masters Monkeys'; immer bestrebt die Natürlichkeit Ihrer Instrumente, ohne unnötigen 'Technik Schnick Schnack', zu bewahren, macht sie zu einer fantastischen Formation. Hervorragende Songs – War mir ein Vergnügen!!!"


"Master's Monkeys" gehören bislang zu den erfolgreichsten NRW-Bands in den ausgeschriebenen WDR2-Wettbewerben. Schon mit zwei Songs konnten sie jeweils dreimal den Wochengewinn verbuchen, das Maximum in diesem Voting. "Over and over again" und "Little Prostitute" hießen die beiden Songs aus dem Album "Under the Shade of a Pine". Außerdem war die Band um Paul Aka Kessler im Finale um den Auftritt beim WDR2 Tag in Nettetal. Inzwischen sind "Master's Monkeys" wieder im Studio gewesen und haben neues Material aufgenommen. Und mit einem Song ("The Cockfight") aus diesen Sessions traten sie nun zum dritten Mal an."
WDR, 12-2010
Nach einer Deutschland-Tour im Sommer 2008 erschien das Live-Album "Street Theater 2008" und im darauf folgenden Jahr gewann der Song "Over & Over Again" gleich dreimal hintereinander das Zuhörer-Voting bei einem Radiowettbewerb auf WDR 2. Darüber hinaus veröffentlichte die amerikanische Plattenfirma 'Shut Eye Records' den Titel auf ihrer Kult-Compilation-Reihe 'Buzzlighter'. Dieses Lied war gleichzeitig der erste Track auf dem Ende 2009 fertig gestellten Longplayer-Debut "Under The Shade Of A Pine". Die stilistisch abwechslungsreichen und sehr atmosphärischen 17 Songs sorgten bisher für ausnahmslos positives Feedback aus aller Herren Länder. Viele Zuhörer und auch Vertreter der Musikindustrie haben bereits großes Interesse an dieser neuen extravaganten Band aus Deutschland. So schrieb z.B. das Musiker Magazin des Deutschen Rock- und Popmusiker Verbandes:
"… Paul A. Kessler hat eine vor Spielfreude strahlende Besetzung für diese CD um sich geschart. Von Beginn an swingt es auf eine eigenartige, zerbrechliche Weise, die Tom Waits als geistigen Vater des Sounds erahnen lässt. Dann, überraschenderweise, rockig groovende E-Gitarren in "Roll On Through Saturday Night", immer wieder Blues-Scherben, Slide Guitar – großartig! …"
Master's Monkeys werden weiterhin regelmäßig u.a. im WDR2-Hörfunk gespielt.
Anfang 2010 nahm ein weiterer Song des Albums sehr erfolgreich beim Radiowettbewerb auf
WDR 2 teil. Die Zuhörer und Fans hoben den Song "Little Prostitute" dreimal in Folge auf Platz 1 des Hörervotings. Im darauf folgenden Sommer machte der WDR anlässlich eines Musikfestivals ein TV-Portrait der Band.
Nachdem Master's Monkeys anfänglich in verschiedenen und wechselnden Besetzungen auftrat, hat Paul Kessler inzwischen eine Stammbesetzung mit herausragenden Musikern und außergewöhnlicher Instrumentierung zusammengestellt. Das Quintett hat neben Schlagzeug, Bass und Gitarre noch einiges mehr zu bieten. So fügen sich Akkordeon, Trompete, Melodica, Bluesharp, Xylophon, Charango, Theremin und diverse Percussioninstrumente perfekt in die jeweilige Stimmung der verschiedenen Songs ein und machen aus Master's Monkeys ein musikalisches Gesamtkunstwerk. Inzwischen arbeitet er zusammen mit dem Videokünstler Robert Fiedler an einem Musikvideo.
Zu finden auf allen guten Onlinestores (Amazon, iTunes, Napster, eMusic etc.). Unterstützen Sie den Künstler und kaufen Sie die Musik. Copy kills music!
Master's Monkeys are:
Marius Humpert – Vocals, Guitar
Markus Kaiser – Bass, Percussion
Carolina Laura Kot – Bass, Vocals
Anto A. Marijic – Guitar, Xylophone
Paul A. Kessler – Vocals, Guitar, Percussion
All songs written by Paul Aka Kessler published by Edition ROXON Musikverlag.
Eine Originalaufnahme von ROXON RECORDS
LC 09629 ROXON RECORDS
© 2005, 2011 MCDP International Distribution & Publishing
Titel: I Want To Be The Boy To Warm Your Mother's Heart
[audio:streaming/ROXD757/dex311175701.mp3] [spoiler] Titel: A Mystery To Me
[audio:streaming/ROXD757/dex311075502.mp3]
Titel: Seven
[audio:streaming/ROXD757/dex311175703.mp3]
Titel: Applause
[audio:streaming/ROXD757/dex311175704.mp3] [/spoiler]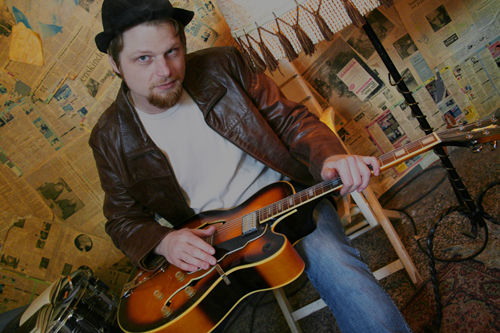 Master's Monkeys' longplayer debut "Under the Shade of a Pine"has already earned a lot of good feedback from all corners of the earth. The 17 songs from the album cover a wide range of musical styles – From Blues over Rock and Songwriter to Bossa.
Master's Monkeys was formed in spring 2005 by Paul A. Kessler and Anto A. Marijic.
Paul & Anto started as a duo, recorded their first 5-track EP and had their first live show as Master's Monkeys in Berlin, January 2006. Later that year Paul moved to Germany's former capital Bonn, wrote a lot of new songs and looked for further musicians to work with.
After a Germany tour, Paul published a Master's Monkeys live album, called 'Street Theater 2008' In Summer 2009 the song 'Over & Over Again' was the winning song in a competition of the West German Radio WDR 2 and not much later Paul finished his first longplayer 'Under The Shade Of A Pine' in October 2009.
At the end of February 2010 the song 'Little Prostitute' was the next winning song of the WDR 2 radio competition.
A fitting description of the music was given by a fan, who listened to Master's Monkeys on last.fm. "It's like Tom Waits creeping around the Grimm Brothers enchanted forest."
Street ballads, crime stories and traumatic dreamworlds – Sometimes bluesy, sometimes jazzy and always reflecting a special and particular atmosphere.
Right now Paul has just moved to Germany's media city Cologne and started working with a young talented video artist to produce visual material for Master's Monkeys.
Support the artist and buy their music. Find our music at all good online stores like Amazon, iTunes, Napster, eMusic etc.
RSS-Feed zu dieser Kategorie (ROXON)

Copyright protected © 2012